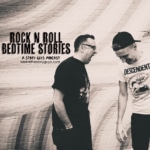 Brian's long love of Boston leads to telling a story of vision, ego, personality clashes and tragedy and the two men who combined to make one of the most inventive rock bands of the 70s.
Support the show on Patreon! https://www.patreon.com/rocknrollbedtimestories
TRIGGER WARNING: This episode includes discussion of suicide and sexual misconduct.
If you are struggling with suicide, depression and anxiety, please seek help. Here are resources you can use:
Dial 988 on any phone.
Visit:
Lifeline: https://988lifeline.org/
To Write Love on Her Arms: https://twloha.com/
SHOW NOTES:
http://rockandrollgarage.com/how-boston-tom-scholz-made-their-entire-debut-album-in-his-basement/
https://www.rollingstone.com/music/music-news/exclusive-interview-bostons-tom-scholz-remembers-bradley-delp-94896/
https://www.thirdstage.ca/boston/the-band/former-members/brad-delp
https://en.wikipedia.org/wiki/Barry_Goudreau
https://en.wikipedia.org/wiki/Tom_Scholz
https://en.wikipedia.org/wiki/Brad_Delp
https://www.loudersound.com/features/how-boston-flew-so-high-and-fell-so-far
https://www.rcfp.org/briefs-comments/scholz-v-boston-herald/
The actual court decision on Scholz vs the Herald: https://www.rcfp.org/wp-content/uploads/imported/2014-05-02-scholz-v-boston-herald.pdf
Archive of lawsuit briefs/decisions/documents: https://www.thirdstage.ca/boston/articles/legal-documents
https://ultimateclassicrock.com/brad-delp-suicide/
https://en.wikipedia.org/wiki/List_of_Boston_band_members
The Boston Herald piece with important parts highlighted: https://static1.squarespace.com/static/525ed589e4b07b05fff51e46/t/585b2884725e25b52bb8eaf4/1482369156574/Boston+Herald+Reporting.pdf
http://archive.boston.com/ae/music/articles/2012/05/27/boston_singer_brad_delps_final_days_marked_by_crisis_over_hidden_camera/