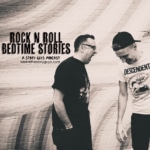 The guys take on something new when a listener letter points them not to a song or a band – but to the rumor and innuendo surrounding a BRAND.
Hear the tale of an ancient accident and the family who turned it into a centuries-lasting business endeavor that would help define jazz and lead to rock n roll.
SHOW NOTES:
https://mcaulaydrums.com/CYMBALS/item4498.html
https://thedrumninja.com/where-are-buddy-richs-drum-sets/#:~:text=Buddy%20Rich%20was%20a%20Zildjian,popularity%20even%20more%20amongst%20drummers.
https://reverb.com/news/crash-clash-the-shared-history-of-zidjian-and-sabian
https://www.familybusinessmagazine.com/clashing-cymbals-are-music-their-ears
https://en.wikipedia.org/wiki/Alchemy
https://en.wikipedia.org/wiki/Avedis_Zildjian_Company
Modern Drummer, 1983 article: https://www.soft.com.sg/forum/showthread.php?21422-Zildjian-Sabian-history
https://en.wikipedia.org/wiki/Revenue_Act_of_1940
UPI Archives, April of 1981: https://www.upi.com/Archives/1981/04/15/Cymbal-making-family-clashes-in-court/5192356158800/
https://www.nytimes.com/2002/12/31/arts/armand-zildjian-81-head-of-family-of-cymbal-makers.html