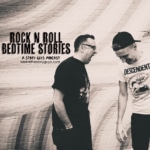 The guys get the details behind the Def Leppard fan classic acoustic set that was shot in a bar that was way too small for a band that big. Take another rock n roll field trip – this time to Sheffield, England.
Support the show on Patreon: https://www.patreon.com/rocknrollbedtimestories
SHOW NOTES:
Motley Crue in Sheffield: https://youtu.be/jIxSI_h0JWQ?si=qOtNmBjHahtNI0QY
https://en.wikipedia.org/wiki/Sheffield
Chaucer-related Sheffield nerdery: https://mediakron.bc.edu/mappingchaucer/the-canterbury-tales-1/sheffield-1#:~:text=Considered%20part%20of%20%E2%80%9Cthe%20North,particular%20spelling%20for%20their%20dialogue.
The Fiesta promo video: https://www.youtube.com/watch?v=_bebvd8atLU 
The Stockton Fiesta: https://www.thenorthernecho.co.uk/news/12970917.new-book-recalls-stocktons-fiesta-nightclub-drew-biggest-names-show-business/
Photos of the Grosvenor Hotel: https://steelcitystatic.wordpress.com/2017/05/06/grosvenor-house-hotel/
Rock history of Sheffield: https://dirtystopouts.com/
Photo of Olga: https://cdn.shopify.com/s/files/1/0414/7884/8666/files/Olga_Buccaneer_30af4f33-9d85-41d3-a411-22f982ace4b1_480x480.jpg?v=1693856409
Olga Marshall profile: https://dirtystopouts.com/blogs/news/wapentake-the-rock-bar-that-became-a-worldwide-phenomenon-under-olga-marshall
Background on the Buccaneer: https://www.sheffieldhistory.co.uk/forums/topic/94-the-buccaneer-leopold-street-sheffield/
The 1995 performance: https://youtu.be/e-nnm1Uw8_M?si=pc3RvbD1IDkMV3Az
Press photos from 1995 performance: http://www.deflepparduk.com/2016newsoct44.html
List of Def Leppard landmarks: http://defleppard.snaggledworks.com/archive/misc/fodor_guide.txt
https://www.thestar.co.uk/whats-on/arts-and-entertainment/sheffield-wapentake-rock-bar-landlady-olga-marshall-saved-a-legendary-show-by-def-leppard-2965408
Rebels message board: https://www.sheffieldhistory.co.uk/forums/topic/33-rebels/
Photos of Wapentake being demolished: 
https://www.defleppard.com/wapentake-club-sheffield/
Newsreel about the Grosvenor House Hotel: