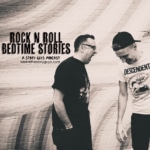 Brian breaks down the legal case that put a rapper in court for cashing in on an infamous drug dealer's reputation – and on the way talks 50 Cent, prophetic Pitchfork reviews and the Kentucky journalist who might have gotten offed by the CIA.
This episode is brought to you in part by: HelloFresh!
Use the code: HFAFF80 for an $80 Discount ($50 – $20 – $10) Including Free Shipping on First Box!
SHOW NOTES:
http://www.mtv.com/news/1606926/rick-ross-finally-admits-prison-guard-past/
http://www.mtv.com/news/1723583/rick-ross-corrections-officer-past/
https://www.metrotimes.com/detroit/how-the-infamous-freeway-rick-ross-went-from-cocaine-kingpin-to-marijuana-entrepreneur/Content?oid=23376482
https://en.wikipedia.org/wiki/Rick_Ross
https://en.wikipedia.org/wiki/Hustlin%27
https://www.billboard.com/articles/news/5855093/rick-ross-allowed-to-keep-stage-name-under-first-amendment
https://www.billboard.com/articles/news/5855093/rick-ross-allowed-to-keep-stage-name-under-first-amendment
CB4 plot summary: https://en.wikipedia.org/wiki/CB4
CB4 Trailer: https://www.youtube.com/watch?v=__aoalbyZWQ
http://www.thesmokinggun.com/documents/crime/screw-rick-ross
https://en.wikipedia.org/wiki/Port_of_Miami_(album)
https://www.eastbaytimes.com/2006/12/01/exploring-crack-rap-in-hip-hop/
https://pitchfork.com/reviews/albums/9300-port-of-miami/
Officer Ricky cartoons: https://www.youtube.com/watch?v=cHUQRn1KWHQ
https://en.wikipedia.org/wiki/Gary_Webb
https://www.hollywoodreporter.com/business/business-news/freeway-ricky-ross-taking-battle-430210/
https://www.vibe.com/gallery/gangsta-luv-10-rappers-who-named-themselves-after-infamous-gangsters/gangster-rapper-10/