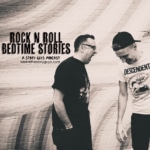 The guys get into the history behind what led to rock stars using the stutter as a singing style by diving into the stories behind two classic rock jukebox staples.
Theme song: Counterpointless by Hark the Herald (Hear their 2008 album Aurora here.) 
This episode is brought to you in part by HelloFresh.
Code: HFAFF80
Offer: $80 Discount ($50 – $20 – $10) Including Free Shipping on First Box!
SHOW NOTES:
https://www.newportmentalhealth.org/resources/definitions-of-common-disorders/
https://www.nidcd.nih.gov/health/stuttering
https://www.rockcellarmagazine.com/top-11-stuttering-songs/
https://www.bbc.co.uk/music/articles/46f837da-9ffa-494d-94e7-c7ffb0781bea
https://en.wikipedia.org/wiki/My_Generation
https://en.wikipedia.org/wiki/Mod_(subculture)
The Who perform "My Generation Blues" – https://www.youtube.com/watch?v=7C2wZGBuQqw
https://www.stutteringhelp.org/content/new-memoir-lead-singer-my-generation-most-famous-stuttering-song-rock-history
https://en.wikipedia.org/wiki/You_Ain%27t_Seen_Nothing_Yet_(Bachman%E2%80%93Turner_Overdrive_song)
https://en.wikipedia.org/wiki/Bachman%E2%80%93Turner_Overdrive
https://en.wikipedia.org/wiki/The_Guess_Who
https://en.wikipedia.org/wiki/Fred_Turner_(musician)
https://www.loudersound.com/features/story-behind-the-song-you-aint-seen-nothing-yet-by-bachman-turner-overdrive
Bus Stop – "You Ain't Seen Nothin Yet" – https://www.youtube.com/watch?v=v5NLoy7dJpY