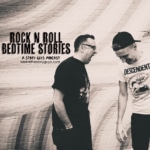 Brian breaks down the tale of that time Vanilla Ice got hung over a balcony and threatened with his life… maybe.
This episode is brought to you in part by HelloFresh!
Use the code: HFAFF80 at check out for $80 Discount ($50 – $20 – $10) including Free Shipping on First Box!
SHOW NOTES:
Songs used in this episode: Ice Ice Baby and Scars by Vanilla Ice.
Oral history of the balcony incident: https://www.laweekly.com/did-suge-knight-really-dangle-vanilla-ice-off-of-a-balcony/
https://www.stasheverything.com/news/truth-behind-vanilla-ice-suge-knight-incident-revealed/
https://www.encyclopedia.com/people/literature-and-arts/music-popular-and-jazz-biographies/vanilla-ice
https://en.wikipedia.org/wiki/Vanilla_Ice
https://en.wikipedia.org/wiki/Suge_Knight
https://en.wikipedia.org/wiki/Ice_Ice_Baby
2016 Facebook interview with Marion Johnson: https://www.facebook.com/1134528640000637/posts/marion-chocolate-johnsonshout-out-2-bowdencstyle-bomb1stcomwho-is-mista-choc-mis/1149451665175001/
Infamous "Not the same bassline" quote: https://www.youtube.com/watch?v=a-1_9-z9rbY
That's My Boy clip: https://www.youtube.com/watch?v=_-ea8diZ5M8
https://en.wikipedia.org/wiki/Cool_as_Ice
https://www.essence.com/entertainment/surviving-compton-michelle-dr-dre-suge-knight-things-to-know/