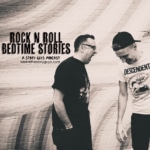 Brian busts the belief that Jimi Hendrix started it all when it comes to repurposing "The Star Spangled Banner." He reveals the backstory to the baseball game performance that first put musical protest on the map.
This episode is brought to you in part by HelloFresh.
Get $80 off with code: HFAFF80 – including Free Shipping on First Box!
SHOW NOTES:
https://en.wikipedia.org/wiki/Jos%C3%A9_Feliciano
https://www.musicradar.com/news/guitars/jose-feliciano-talks-acoustic-guitars-and-a-lifetime-of-making-music-567096
John Gilliland's Pop Chronicles interviews: https://digital.library.unt.edu/ark:/67531/metadc1692141/m1/#track/2
"Everybody Do the Click" https://www.youtube.com/watch?v=6T0sRXlHlz4
https://en.wikipedia.org/wiki/Pop_Chronicles
https://www.pollstar.com/article/celebrating-hispanic-live-history-jos-feliciano-revolutionizes-the-national-anthem-148822
https://www.wbur.org/onlyagame/2019/04/12/jose-feliciano-susan-tigers-world-series
Video of the 1968 World Series performance: https://youtu.be/aQkY2UFBUb4
https://people.com/music/controversial-national-anthem-performances/
Marlins will Soar – https://www.youtube.com/watch?v=fof40yqaW1U