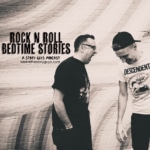 The guys go "Down Under" for one of the most irritatingly asinine copyright claims to infect pop music – especially since it took almost 30 years to become a court case.
This episode is brought to you in part by HelloFresh.
Get $80 off with code: HFAFF80 – including Free Shipping on First Box!
SHOW NOTES:
Songs used in this episode: Down Under by Men at Work; Kookaburra Sits in the Old Gum Tree by Play School
Patent troll definition: https://www.eff.org/issues/resources-patent-troll-victims
https://en.wikipedia.org/wiki/Men_at_Work
https://en.wikipedia.org/wiki/Down_Under_(song)
https://en.wikipedia.org/wiki/Kookaburra
Hear a Kookaburra: https://www.youtube.com/watch?v=UXA0-YAoo9Q
https://adb.anu.edu.au/biography/sinclair-marion-15924
https://en.wikipedia.org/wiki/Spicks_and_Specks_(TV_series)
https://www.warrenfahey.com.au/larrikin-records-and-larrikin-music-founder-speaks-out/
https://www.dailyrecord.co.uk/entertainment/celebrity-interviews/45million-kookaburra-scots-rocker-reveals-8624295
https://en.wikipedia.org/wiki/Public_domain
https://en.wikipedia.org/wiki/Happy_Birthday_to_You
Holiday songs NOT in public domain: https://support.cdbaby.com/hc/en-us/articles/218000403-Holiday-songs-that-are-and-are-not-in-the-Public-Domain
Colin Hay explaining the case in 2012 on stage: https://www.youtube.com/watch?v=tj1OTollUAk&t=0s