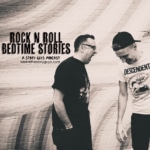 Brian answers a listener letter about a Berlin album cover that sends him to the backstory of forgotten feminist icon Terri Nunn.
This episode is brought to you in part by Stamps.com!
Sign up with promo code POD for a special offer that includes a 4-week trial, free postage, and a digital scale. No long-term commitments or contracts.
Just go to com, click the microphone at the top of the page, and enter code POD.
SHOW NOTES:
Songs heard in the show: Berlin – Sex (I'm A…), Donna Summer – Love to Love You, Baby, Berlin – Dope Show
https://vinyldistractions.com/berlin-pleasure-victim/
https://www.thatericalper.com/2019/01/05/terri-nunn-who-would-later-become-lead-singer-of-new-wave-group-berlin-auditioning-for-princess-leia-in-star-wars-with-harrison-ford-in-1976/
https://en.wikipedia.org/wiki/KROQ_Weenie_Roast
https://www.tampabay.com/terri-nunns-journey-to-berlin-almost-got-sidetracked-in-dallas/2322182/
Child actor system dissertation: https://trace.tennessee.edu/cgi/viewcontent.cgi?article=2453&context=utk_chanhonoproj
https://en.wikipedia.org/wiki/Hollywood_Heartbeat
Hollywood Heartbeat 1979 performance: https://www.youtube.com/watch?v=APPhaCUZj-0
https://www.lostturntable.com/2016/03/21/10-years-of-being-lost-berlins-information/
Virginia and the Slims: https://www.youtube.com/watch?v=gDBaUgA0NzA
Beast of Beast: https://www.youtube.com/watch?v=QC4M5e6xAzs
https://themusepatrol.com/2014/02/09/80s-bands-time-forgot-spotlight-beast-of-beast/
Berlin at US Festival 1983: https://www.youtube.com/watch?v=wAo-q-4kW7E
https://www.yahoo.com/now/berlins-terri-nunn-on-how-she-got-her-ex-to-play-an-ahole-on-new-song-202751710.html
https://en.wikipedia.org/wiki/No_More_Words
https://en.wikipedia.org/wiki/Giorgio_Moroder
https://en.wikipedia.org/wiki/Tom_Whitlock
Hollywood Heartbeat: https://www.youtube.com/watch?v=0YdNSu3WunE