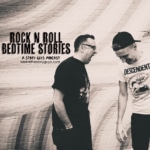 Greg writes the show to find out if there was anything fishy about Dylan's famous auto mishap – and the guys dig deep and form some theories of their own.
Today's episode brought to you by Athletic Greens; Get a FREE 1 year supply of immune-supporting Vitamin D AND 5 FREE travel packs with your first purchase. All you have to do is visit athleticgreens.com/EMERGING
SHOW NOTES:
Songs used in this episode: "The Man in Me" by Say Anything and "The Man in Me" by The Clash
Howard Sounes book: https://www.amazon.com/Down-Highway-Life-Bob-Dylan/dp/0802145523
https://www.nytimes.com/2022/05/05/arts/music/bob-dylan-center-tulsa.html
https://fanbuzz.com/motorcycles/bob-dylan-motorcycle-accident/#:~:text=Bob%20Dylan%20had%20a%20mysterious,n'%20roll%20music%20changed%20completely.
Dylan at Newport dispute: https://web.archive.org/web/20080223005652/http://buffaloreport.com/020826dylan.html
The Bruce Jackson book: https://tupress.temple.edu/book/0239
https://en.wikipedia.org/wiki/Bob_Dylan
https://ultimateclassicrock.com/bob-dylan-motorcycle-accident/
https://faroutmagazine.co.uk/johnny-cash-bob-dylan-amphetamines-backstage-performance-1966/
https://www.openculture.com/2022/01/bob-dylans-famous-televised-press-conference-after-he-went-electric-1965.html
https://forums.stevehoffman.tv/threads/bob-dylans-1966-motorcycle-crash-real-or-fake.90284/
https://www.theguardian.com/books/2016/mar/25/richard-farina-lost-genius-bridged-gap-beats-hippies