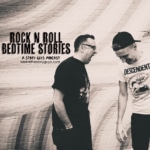 In honor of the holiday, revisit Brian's 2021 deep dive into the ridiculously saccharine (and culturally tone-def) endeavor known forever as Band Aid.
Here are the stupid-ass lyrics:
It's Christmas time, there's no need to be afraidAt Christmas time, we let in light and we banish shade
And in our world of plenty we can spread a smile of joyThrow your arms around the world at Christmas time
But say a prayer, Pray for the other onesAt Christmas time it's hard, but when you're having fun
There's a world outside your windowAnd it's a world of dread and fear
Where the only water flowing
Is the bitter sting of tears
And the Christmas bells that ringThere are the clanging chimes of doom
Well tonight thank God it's them instead of you
And there won't be snow in Africa this Christmas timeThe greatest gift they'll get this year is life
Where nothing ever growsNo rain nor rivers flow
Do they know it's Christmas time at all?
Here's to youRaise a glass for everyone
Spare a thought this yuletide for the deprivedIf the table was turned would you survive
Here's to themUnderneath that burning sun
You ain't gotta feel guilt just selflessGive a little help to the helpless
Do they know it's Christmas time at all?
Feed the world
Feed the world
Feed the world
Feed the world
Feed the worldLet them know it's Christmas time againFeed the worldLet them know it's Christmas time againFeed the worldLet them know it's Christmas time againFeed the worldLet them know it's Christmas time again
Feed the world
Feed the worldFeed the worldFeed the worldFeed the world
Feed the world(Feed the world)Feed the worldFeed the world